Back to NAIBA Bookstores
Organization Overview
We are a family bookstore, to our core. Sam Droke-Dickinson (she/her) and Todd Dickinson opened Aaron's Books in 2005 after moving to the area from Washington DC. The store is named for their son, Aaron, who was 2 ½ when we opened. We began as an all used shop up on Broad Street (where Olio is now). We started carrying new books in 2007 and have expanded several times since then; moving to Main Street in 2012.

We are committed to providing books to readers of all ages and interests.

We are dedicated to our community, personally and professionally.

We host several store book groups. We open our doors to other groups that want to meet in our shop, or use our book expertise to pick and carry their book group selections. We host a variety of author events, ranging from local authors to nationally recognized celebrities, and everyone in between. Often on a 2nd Friday you can find an author or two in the shop signing their latest books for fans and browsers alike.

For ten years we sponsored and hosted a children's literature festival. Each year we brought in over a dozen authors, including many award winners. The authors would visit schools, and spend the weekend leading workshops for young readers and budding writers.

Supporting and being a part of our community is vital to the mission of Aaron's Books.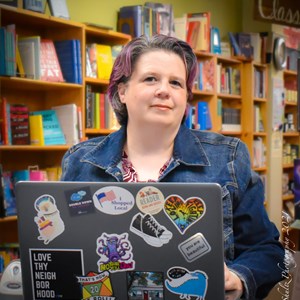 Sam Droke-Dickinson
Alex Faccibene
Marketing & Events Manager
Alexis Colon
Gift Buyer & Non-Fiction Coordinator
Lindsey McIntosh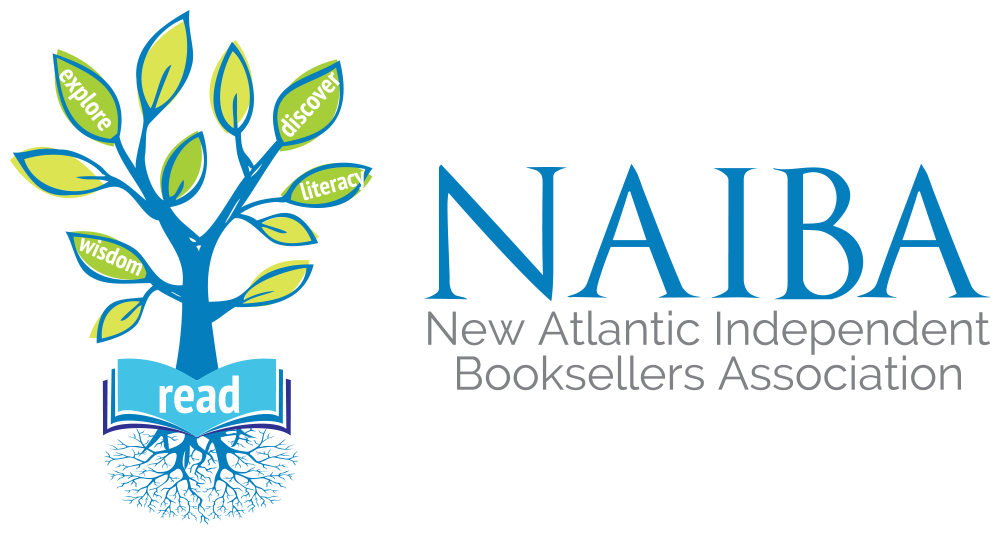 Bookstore Member
---
Store Focus
Store Inventory
Store Format
Store Location
Podcast
Cafe or Bar in Store