Mark LaFramboise Grant
In honor of NAIBA President and friend, the late Mark LaFramboise, NAIBA has created a grant program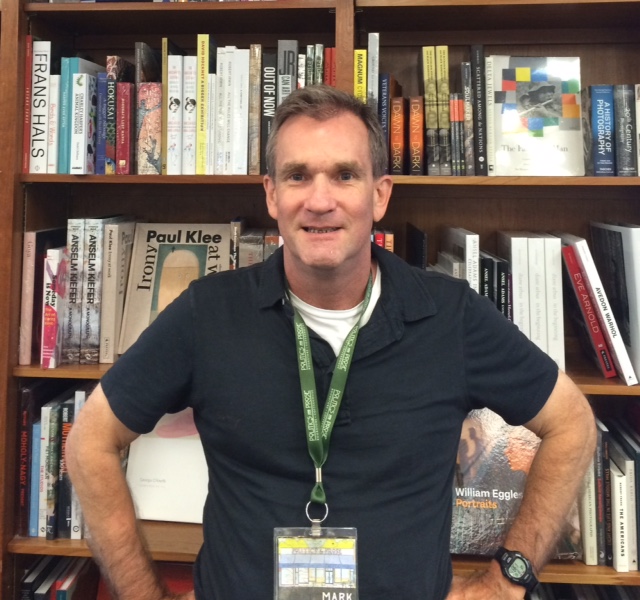 in his name to enable a frontline bookseller and/or a book buyer to participate in NAIBA events.

The grant can be applied to either the winter NAIBA Book Buyers Retreat or the annual NAIBA conference. The grants will cover all travel, hotel, and expenses related to the event. A bookseller can choose to apply for either or both events but may only receive a single grant per year. A bookseller is eligible to receive grants every three years. NAIBA will award two grants per year, one for each event.
Mark LaFramboise was a bookseller and book buyer for 33 years, 25 of them at Politics & Prose in Washington, DC. "Mark was the best book buyer any independent bookstore could hope for," said P&P owners Bradley Graham and Lissa Muscatine. "Not only did he know books; he knew P&P's customers, who gravitated to him because his passion for literature was infectious. Mark also was greatly appreciated by local authors, whose careers he championed and whose works he celebrated. And he was widely respected throughout the publishing industry, having built relationships over many years with booksellers and buyers at other stores, regional reps, editors, and top brass at the major publishing houses."
All booksellers may self-nominate.
Click here to submit an application.

Deadlines:
May 15, 2023 for annual conference, New Voices New Rooms in Arlington, VA
December 1, 2023 for the winter 2024 Book Buyers Retreat in Rhinebeck, NY (date to be determined)