Back to Events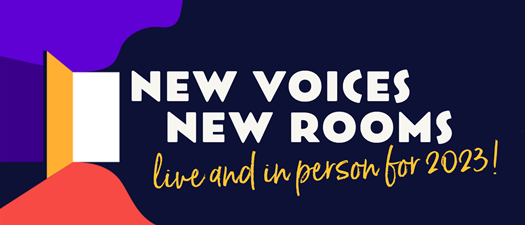 2023 Annual Conference
Monday, August 7, 2023
to Thursday, August 10, 2023
Event Details
New Voices New Rooms (NVNR), created by NAIBA and SIBA is going live in 2023 for a joint, in-person conference. The conference will be held August 7-10 in Arlington, VA. NVNR brings its reputation for innovation to its first in-person show, with a reimagined emphasis on publisher-bookseller connections, title discovery, and bookseller-to-bookseller networking.
EVERYONE NEEDS TO BE LOGGED IN TO REGISTER. The link to login is in the blue bar at the top right of the page.

EVERYONE NEEDS TO BE A MEMBER TO PARTICIPATE. You must be a member of NAIBA and/or SIBA.
Publisher and vendors, for event details click here. (To register, please click the button in the gray banner above.)

Booksellers, for event details click here. (To register, please click the button in the gray banner above.)

Scholarships and Grants for Booksellers
Need help? Contact us.

For More Information: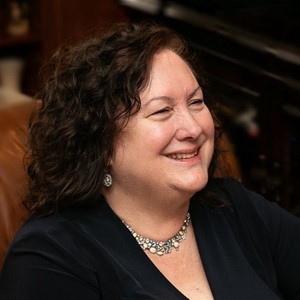 Eileen Dengler
Executive Director
NAIBA
(516)333-0681
Upon purchase of a publisher/vendor opportunity, participating publishers and vendors will receive links to access our call for authors submission form and our à la carte add-ons interest form in their confirmation.
Hotel reservations are at the hotel's going rate and can be made here: Crystal Gateway Marriott. If you have any problems, please call the hotel reservation desk directly at 800-393-3680.
The Crystal Gateway Marriott a four-star hotel located just one mile from Reagan National Airport (DCA), two miles to Washington, DC and directly connected to the Crystal City Metro station.
NVNR prioritizes a vegetarian menu to support environmental health. Vegan, gluten-free, and meat/fish options will be available by request when you register. If you have any concerns, please contact lindamarie@sibaweb.com so we can address them.
We are so lucky to be in DC at the same time as the National Book Festival. Stay until Saturday, Aug 12 and enjoy this one-of-a-kind event. Our hotel is at a Metro stop, so travel is easy. The Festival is free.