NAIBA Annual Conference
New Voices New Rooms (NVNR), created by New Atlantic Independent Booksellers Association (NAIBA) and Southern Independent Booksellers Alliance (SIBA) was live in 2023 for a joint, in-person conference.
2023 RECAP
New Voices New Rooms, the popular event platform created by NAIBA and SIBA which kept booksellers virtually connected during the pandemic, connected in the real world with its first live, in-person event August 7-10, 2023 in Arlington, Virginia.
Keynote: When Booksellers Lead with Julia Fabris McBride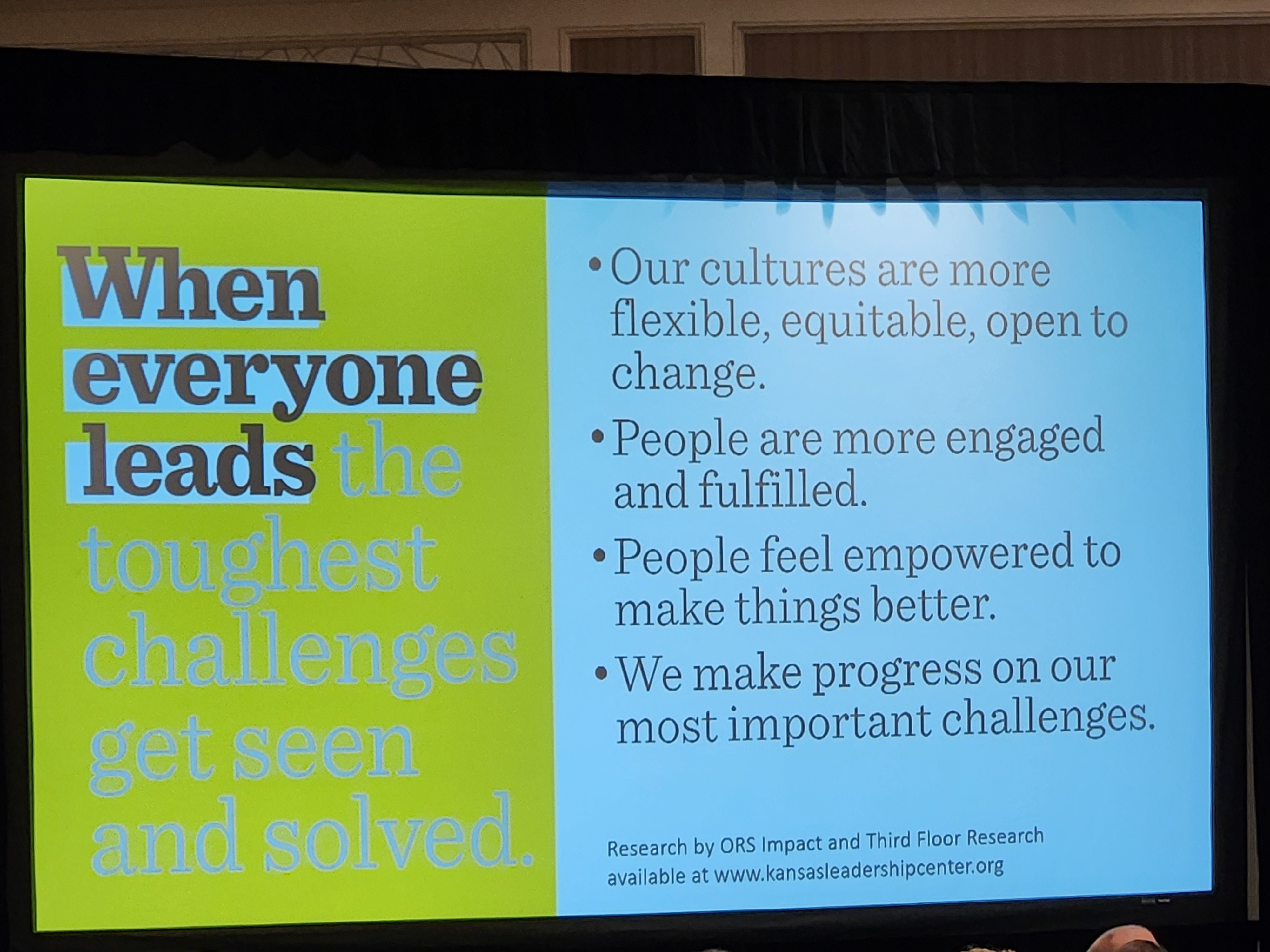 Julia Fabris McBride opened her keynote address to booksellers at the New Voices New Rooms conference with the question "So what kind of culture do you want in your bookstore? What kind of culture do you want to live and work in?"
Answers from the audience came quickly:
"A culture that is sustainable for employees and the business and empathetic to its workers."
"That celebrates what we provide - expertise, deep knowledge of books, warmth, empathy, innovation, creativity, and inclusivity."
"It's about being open with the people around you. I want to be where everybody is really being honest."
"When I think about culture, I think about connection. Not only to the community, but between management and employees, us and our authors, us and our publishers. To everyone."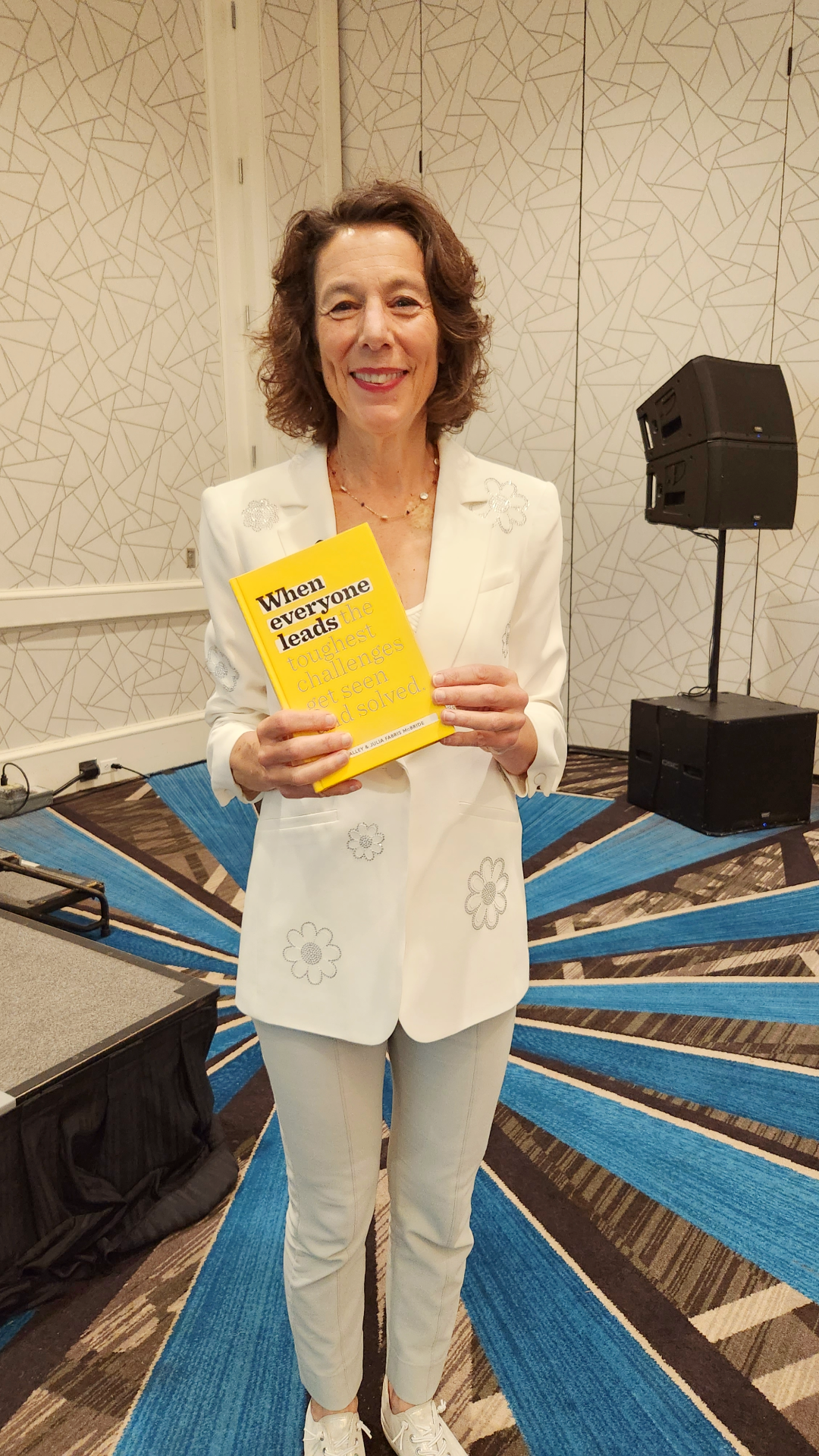 McBride used the responses to discuss our concept of leadership as a verb, an activity, rather than as a position, or a statement of authority.
"We've actually seen the research that the kind of leadership we're talking about this morning. leadership that's an activity not a position actually leads to these kinds of cultures, where people feel more empowered, more able to do their jobs, and more able to make progress."
Fabris's book, When Everyone Leads, explores the concept of leadership as a practice, and its benefits in facing tough challenges, such as reconciling being a space where all are welcome with being a space where everyone feels safe.
Leadership, she noted, is often seen as an individual act, but when you view it as a practice, it is something every individual in the store can exercise. This in turn makes the store more resilient, more adaptable in the face of challenges, more flexible, and able to turn situations into opportunities. The staff not only feels more engaged and more empowered, but also more aware of their own responsibilities. When leadership is a practice, we are never "not in charge" and there is never a situation where we can say, "that's not my department."
Take-Aways from the Children's Booksellers Retreat
The first full day of NVNR was divided between bus tours to area book shops and the bookseller "retreats" -- three hour long moderated discussions among store owners, store managers, or children's booksellers.
The Children's Retreat was led by Heidi Ashton Yoon, the Events Manager for the Children and Teens Department at Politics and Prose, in Washington, DC and Sally Sue Lavigne, owner of the Storybook Shoppe in Bluffton, SC.
The discussion ranged across many topics, including Author Visits, Book Bans, Creative Diverse Collections, and Fostering Community Partnerships.
Community Partnerships
Focus on doing book fairs with smaller schools that don't have the opportunity to work with Scholastic
Ask local high school theater departments to dress up and help with themed story times
Advertise store field trips to local schools
Facilitate Bookshop registry for organizations that need help in your community
Promote Indie Commerce wish lists
Reach out to summer camps about stocking up on books they need (plan 6 months out)
Do more scavenger hunts with local businesses (in same vein as Let's Find Waldo events)
Help local PTA with fundraising by hosting a "Book Night Out" in the store. A percentage of book sales go back to the school for one or two nights.
Author Visits
For local self pub authors, have them pay the store $20 for 3 hours on weekend to promote book. They do their own event registration (can use a free online reservation tool) and publicity. The store provides the space.
Take the event management class!
Try adult book fairs with local authors around different holidays
Make the kids events hands on experiences
Make arrangements with authors so that they visit the store and local schools on same day (multiple school visits paired with store events)
Ask authors you have partnerships with for introductions to other authors
Creating a Diverse Collection
Be sure to face out books for cultural holidays and celebrations (Have them on hand/in stock)
Shine a light on the new diverse titles that come out—give them a chance to sell
Create a display called "Diversify Your Reads". Highlight joy, not trauma. Change up regularly
"Pride In Your Shelf" book spine stickers
Be sure to tag books in your system so you can easily find special topics that people are looking for
Use diversebookfinder.org
Amplify all diversity
Hire a consultant, if need be
Book Challenges
Consider having a moment of silence during Banned Book Week
Educate your customers-talk to them about the books being banned. Use empathy and understanding.
Strongly feel that we need an actionable plan (one concise document) from come ABA on monthly basis on what to do whether your specific store is facing challenges or not. We all need to support those stores that are struggling but how do we do it?