Back to Events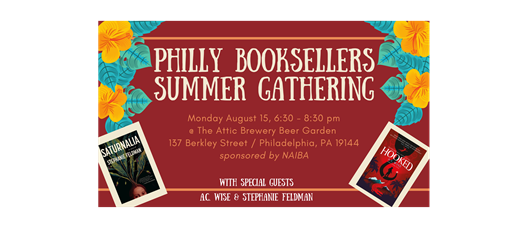 Philly Summer Social
Join Philly Indie Booksellers for a fun summer evening at Attic Brewery
Monday, August 15, 2022
Event Details
Join Philly-area Indie Booksellers for a fun summer evening in NW Philadelphia, in the beer garden at Attic Brewery. Come meet special guests A.C. Wise, author of "Hooked," out this month, and Stephanie Feldman, author of "Saturnalia," coming this October.
The event is free, with snacks sponsored by NAIBA. The beer garden will have alcoholic and non-alcoholic beverages for sale for those that want, plus a food truck and Deke's Roadhouse Barbeque also on site. Parking is in the lot or on the street, and the site is a few steps from Wayne Junction on the regional rail.
All Indie Bookstore staffers are welcome! It's been a long couple years, so come celebrate, commiserate, and cheer each other on. RSVPS by reserving tickets are deeply appreciated.
This site is outside, mask optional. My great neighbors at Attic Brewery will have tables reserved for us. If it's raining, we can move inside, spread out across smaller tables. The beer garden is accessed from the sidewalk behind the Brewery - follow the signs or the line of neighbors coming in. If you are young, or look young, you may have to show ID to enter, so come prepared.
For More Information: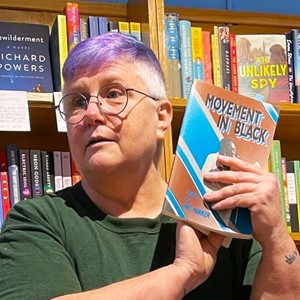 Elliott batTzedek
in the beer garden at
Attic Brewery
137 Berkley Street
Philadelphia, PA 19144