Back to Events
Event Managers Strategy Session
Join other event staffers to discuss audience-turnout strategies
Thursday, May 11, 2023
Online, Register for Zoom link
Event Details
Please join other NAIBA event staffers to tackle the issue of turning out audience for live events in this not-quite-post-Covid-era. Covid closures turned our jobs upside down, and we'e all still searching for the new right-side-up.
Attendees must be current member of NAIBA. If you can't access your record or aren't in our member database, please email our member manager for assistance: elliott@naiba.com
Join us via Zoom for a conversation to share strategies and emerging best practices. Open to all event staffers in NAIBA stores
For More Information: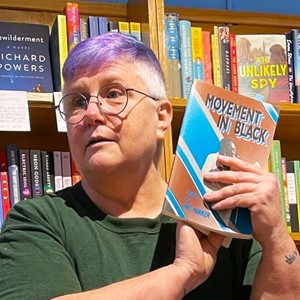 Elliott batTzedek
Join us for our May Event Managers Strategy session! We'll be talking about new and changing event trends/needs as conveyed from publicists, and how stores can anticipate and adapt to these. And, as always, we'll share ideas for getting audience members into seats in these challenging times. Plus, we'll share info from Libro.fm on their drive to get more authors to get their audiobooks into Libro so our bookstores can benefit from their sales, too.