Back to Events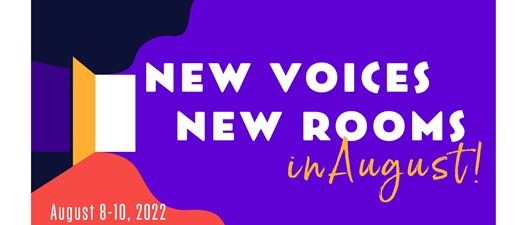 2022 Annual Conference
NVNR is moving their Fall Conference to the Summer.
Monday, August 8, 2022
at
9:00 AM (EDT)
to Wednesday, August 10, 2022 at 7:45 PM (EDT)
Event Details
ReWhile creating New Voices New Rooms (NVNR), the virtual meeting space for SIBA and NAIBA, the two organizations took the opportunity to ask questions and reinvent their regional conferences. Covid protocols stripped away business habits and patterns. Now NVNR is moving their Fall Conference to the Summer to provide introductions for publishers and booksellers at crucial time for holiday and winter buying.
"Summer is when booksellers are focused on their holiday buying, and it made sense to host an event at that critical time in the process," says Eileen Dengler, executive director of NAIBA. "Once we shared this idea with booksellers and publishers, people started nodding their heads and wondering why we hadn't done this a long time ago." Linda-Marie Barrett, executive director of SIBA is also enthusiastic about the switch to summer, "A summer conference is ideal for SIBA booksellers, who live in a region where football and challenging weather, along with bookfairs and the holiday season, compete for attention. Summer can be slow for southern booksellers, so our new timing could bring even greater attendance."
The 2022 NVNR Annual Conference is scheduled for August 8-10. The conference will feature three days of education, bookseller retreats, author presentations, new and upcoming titles, and publisher studios, similar to NVNR from the past two years. You can see a sneak peak of the schedule here.