Annual Conference FAQs
Everything You Need to Know - 2023 information coming soon!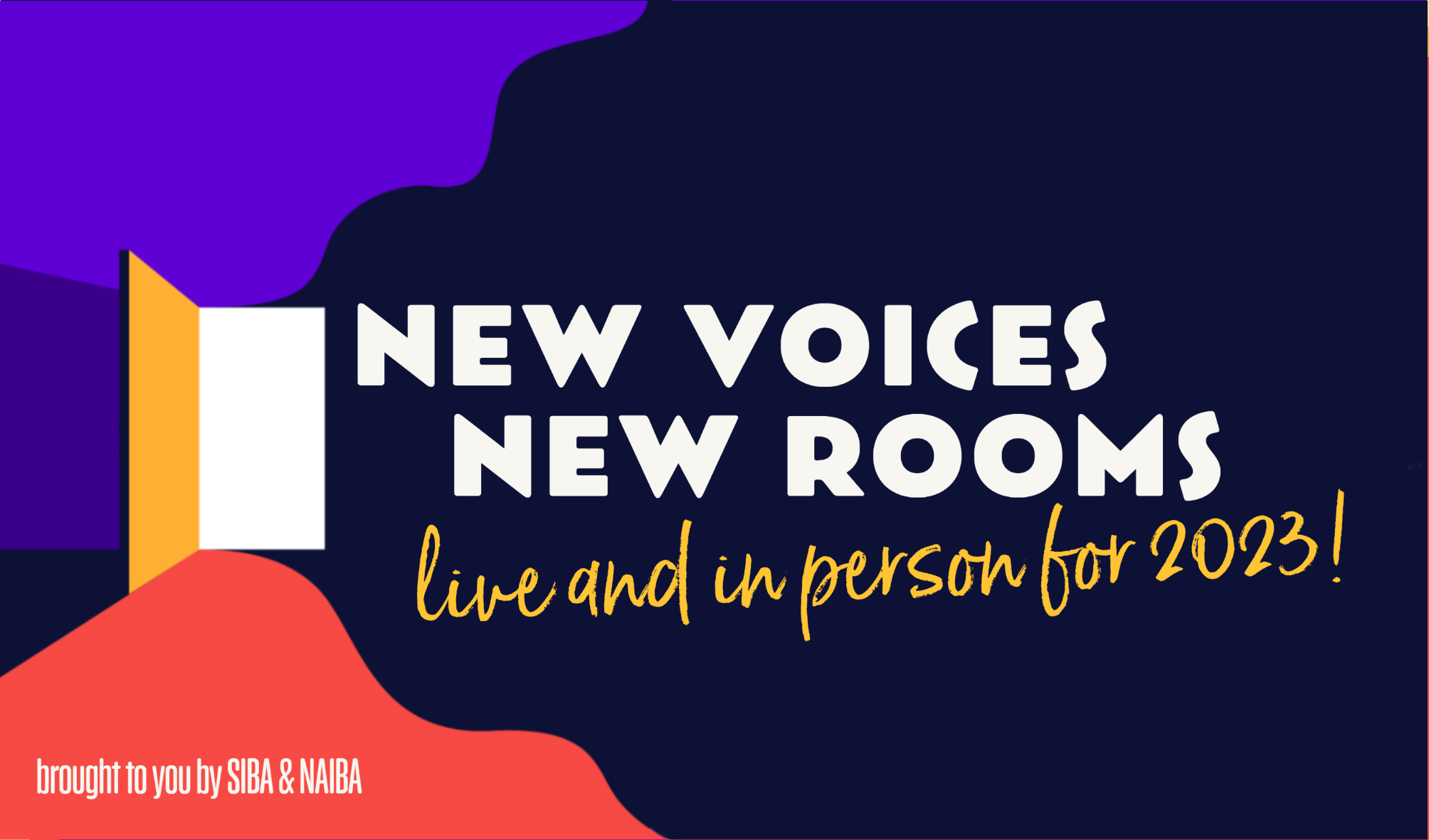 Everything You Need To Know About the New Voices New Rooms 2023 Annual Conference
---
FAQs: Booksellers Orientation
Q: When will links to pre-register show up on events?
A: NOW! Click here.
Q: Are grants or scholarship available?
A: YES!
Q: Will galleys offered to booksellers be physical as well as digital?
A: We've asked publishers to make physical galleys a priority, and to extend e-galley availability.
Q: How long is the exhibit hall open?
A: The virtual studios are open through the end of the year. The onsite exhibit hall is open Wednesday.
Q: How many people can attend an event?
A: There is no limit to how many people can attend an event. Some events, like the retreats, are limited to people who fit the retreat's description though (for example, the owner's retreat is only open to bookstore owners).
Q: Can you register for an event last minute?
A: You can register for any event you'd like to go to. Once you register you go on a list of registered attendees; since the link to register is public, we are vetting people for the events by checking the email associated with their email address against the people we have registered for the event and the conference. We will also have extra staff on hand to help facilitate last-minute registrations; you may have a minute or two delay getting in at the most if you register last minute.
Q: Will all events be recorded?
A: Most events will be recorded; retreats and roundtables will not be recorded. We are prioritizing getting the education events shared as recordings first, but due to all the moving parts of the conference, recordings will most likely not be up during the conference. We suggest signing up your entire staff and making a game plan of who will attend each event to make sure you're getting the most out of the conference.
Q: How do we get galleys?
A: For author events, a link will be given near the end of the event with information about how to get galleys. Make sure you prioritize the author events! This is a great way to show publisher and author support!
Q: Is there a way to see the author events at a glance?
A: Yes! You can click the author events tag on any author event and the schedule will show you just author events. The schedule is highly searchable.
Q: What time zone are the events in?
A: All times are E.S.T.
Q: Will there be just one zoom link for the entire show or different zoom links for each event?
A: Author events have the same zoom webinar link. Education will have the same zoom meeting webinar; but be careful, since there may be concurrent education sessions and you'll need to be in the correct zoom room.
Q: Should I register with my store email or my personal email?
A: Best to use your store email, since publishers are looking at that when determining galley mailings. Use the same email to enter the events via Zoom that you registered with. This will allow us to match you up with the registration list. Need to change your email after registering? Contact Nicki to do that.
FAQS for EXHIBITORS:
Q: Is there a word limit on the feature product text?
A: There's technically not a limit, but it's good to keep it short. 50 words or so is good.
Q: Does everyone on my team need to be registered? What events can we attend?
A: Yes, everyone who would like to attend an event: publisher/exhibitor office hours, rep picks, editor buzz, etc, need to be registered. Think of registration as your show badge. You are welcome to attend any event except the retreats.
Q: Are there still sponsorship opportunities available?
A: Yes, head to our website to see more.